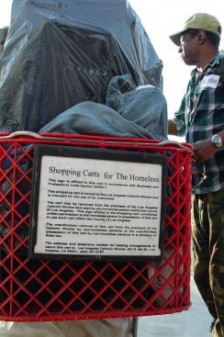 Los Angeles Poverty Department
The Los Angeles Poverty Department (LAPD) is a non-profit arts organization that was started in 1985 by artist John Malpede.
LAPD's mission: creating performance work that connects lived experience to the social forces that shape the lives and communities of people living in poverty. LAPD is committed to creating performances and artworks that express the realities, hopes and dreams of people who live and work on Skid Row.